JHL Biotech and Selexis form biologic drug development alliance
Will provide seamless services from cell line development to cGMP manufacturing
JHL Biotech, a Taiwanese provider of biopharmaceutical process development and manufacturing services, has signed a non-exclusive agreement with Switzerland-based Selexis to provide a seamless solution for the development and cGMP manufacturing of biologic drugs. The alliance will focus on delivering high-quality biologics to the Chinese market.
Selexis will provide SURE CHO-M mammalian clonal cell lines, while JHL Biotech will handle process development and cGMP manufacturing at its facilities in Hsinchu, Taiwan and Wuhan, China. JHL says the Wuhan facility, when completed in early 2015, will be the largest mammalian manufacturing plant of its kind in China.
In its first joint effort, JHL Biotech and Selexis developed and successfully transferred a biosimilar antibody product. Selexis generated the high performance SURE CHO-M cell line that is now undergoing JHL Biotech's comprehensive process development.
JHL Biotech is manufacturing the biosimilar drug at its recently-built, state-of-the-art facility in Hsinchu. The facility is equipped with GE Healthcare's FlexFactory, includes two 500L single-use bioreactors, and is the largest mammalian cell line plant in Taiwan.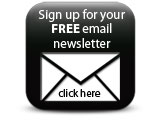 'Biopharmaceutical companies now can turn to JHL Biotech and Selexis for a reliable, rapid process to get products to market in China and the rest of the world,' said Racho Jordanov, JHL Biotech's CEO. 'Making world-class biologics more affordable just got easier through the partnership of JHL Biotech and Selexis.'
Companies