JHL Biotech appoints new leaders to management team
Four new people step into financial, manufacturing, R&D and engineering roles
JHL Biotech, an emerging biosimilars company in Taiwan and China, says Max Chan has joined the firm as Chief Financial Officer.
The firm has also recently appointed Charles Winter as Vice President of Manufacturing and Technology, and Andreas Nechansky as Vice President of Research and Analytical Operations.
Nick Kotlarski was recently promoted to Vice President of Corporate Engineering.
Chan joins the firm as Chief Financial Officer. He will also oversee business development, public relations, and investor relations. He was previously with TaiGen Biopharmaceuticals, where during his five-year tenure as Chief Financial Officer he facilitated the company's initial public offering in Taiwan.
Winter joined JHL Biotech in July, having previously worked in biologics development at Gilead Sciences. Nechansky joined in September from Vela Labs, which he co-founded and served as Chief Operating Officer and Head of Analytical Operations.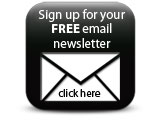 Kotlarski joined JHL in 2013 from Synertec Asia, a life sciences consultancy in Southeast Asia.
Companies