JHL Biotech raises funds to develop biosimilars and build manufacturing capacity
Biotechnology | Equipment | Research
The company intends to continue development of its biosimilar programmes through clinical trials, enable the construction of its facility in Wuhan's commercial manufacturing plant and expand its preclinical novel therapeutic portfolio
JHL Biotech, an emerging biopharmaceutical company based in Taiwan, has succesfully closed fundraising of US$45.6m. The company intends to utilise the proceeds to continue development of its biosimilar programmes through clinical trials, enable the construction of its facility in Wuhan's commercial manufacturing plant and expand its preclinical novel therapeutic portfolio; the rest will contribute to working capital.
With this round of financing, JHL has now secured the capital necessary to complete the development and BLA filing of at least two of its proprietary biosimilar compounds.
The company said it has completed the GMP manufacture and lot release of its first 500L scale batch of its oncology monoclonal antibody product from its Taiwan facility for a privately held Chinese biotech company for use in Phase I clinical trials in Australia.
With extensive in-house analytical and QC assay, the complex project was completed in less than eight months, which also included a technical transfer and implementation of analytical methods and process steps. JHL was also responsible for assay development, reference standard filling and implementing tight process controls to produce material matching the initial quality parameters.
In addition to performing a variety of other project related activities, the successful GMP lot release of the drug substance was a critical piece of a project that began with a technical transfer of a developed process reassigned to JHL Biotech from a competitor operating a global contract manufacturing organisation.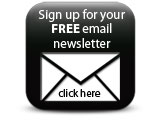 The company provides biological development and cGMP manufacturing services through any stage of the pre-clinical and clinical process. It has cGMP facilities in Taiwan at 500L scale, and in Wuhan its 2000L scale facility is expected to come on stream in Q3 2016.
Companies