JW Pharmaceutical acquires largest drug manufacturing plant in Vietnam
The South Korea company has acquired Euvipharm and its facility in Long An, planning to launch a CMO as part of its strategy to target emerging Asian pharmaceutical markets
JW Pharmaceutical (JWP) has acquired a Vietnamese pharmaceutical company in an attempt to intensify its efforts to approach emerging pharmaceutical markets. JWP has signed a contract to take over 100% shares of Euvipharm, a manufacturer of pharmaceutical ingredients and finished products in Long An, Vietnam. The takeover cost has been kept undisclosed under mutual agreement between the two companies.
Euvipharm, founded in 2005, was acquired by Canada's largest drugmaker Valeant (currently Bausch Health Companies) in 2013 and operates a pharmaceutical plant with the most modern manufacturing facilities in Vietnam. In particular, the plant with a total floor area of 35,000 sqm is a GMP compliant certified by the World Health Organization (WHO) and has a capacity to produce 1.9 billion pharmaceutical products a year, the largest capacity in Vietnam.
A few Korean companies have acquired part of Vietnamese drugmaker's shares or built plants in the country but JWP said it is the first Korean company to take over entire shares of a Vietnamese company and operate it directly.
35,000 sqm facility is GMP compliant and can produce 1.9 billion pharmaceutical products a year
The acquisition was succeeded with support from the Korea Trade-Investment Promotion Agency (KOTRA). JWP, while participating in KOTRA's project for M&A of overseas companies, identified the investment destination in last April and KOTRA's M&A investment team and Ho Chi Minh Office throughout the entire provided support to the company throughout the contract-signing process.
Though Vietnamese and other Southeast Asian pharmaceutical markets are growing rapidly, pharmaceutical-grade systems, price competitiveness and other roadblocks have been in the way for pharmaceuticals made in Korea to enter those markets.
By acquiring Euvipharm, JWP's strategy is to make a full-scale entry into the pharmerging market of Vietnam and other ASEAN countries with locally manufactured products. For that, the company will sequentially transfer its manufacturing and quality control technologies, including differentiated R&D capabilities for formulations and pursue a Pharmaceutical Inspection Co-operation Scheme (PIC/C) certification at the same. It will also launch a Contract Manufacturing Organisation (CMO).
JWP's acquisition of a Vietnamese drugmaker indicates that JW Group, which has focused on innovative new drugs and nutritional solutions, has set its strategic direction toward the pharmerging market this time. JWP transferred its novel atopic dermatitis drug technology to LEO Pharma in 2018 and launched a Total Parenteral Nutrition (TPN) product in the European market recently for the first time as an Asian drugmaker.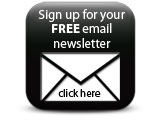 "With the acquisition of Euvipharm, now we have secured a large-scale plant with advanced technology and modernised equipment in Vietnam, an emerging manufacturing powerhouse," says JWP's CEO Yeong-seop Shin. "Beginning with Vietnam as our outpost, we will continue to expand JW brand in the global market."
Companies