J. Michael Pearson returns as CEO of Valeant following illness
Robert A. Ingram appointed Chairman of the Board as the roles of Chairman and CEO are separated
J. Michael Pearson has returned as Valeant Pharmaceutical's Chief Executive following his recovery from severe pneumonia and other complications.
Interim Chief Executive Howard Schiller will therefore cease his current duties but will continue as a member of Valeant's Board of Directors.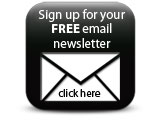 Robert Ingram has been appointed Chairman of the Board as the Canadian specialist pharmaceutical firm has separated the roles of Chairman and Chief Executive.
Companies