Joerg Reinhardt to leave Bayer HealthCare
He will become director and non-executive chairman at Novartis
Dr Joerg Reinholdt will leave Bayer for Novartis
Bayer's chairman Dr Jörg Reinhardt will not renew his contract when it expires in summer 2013. Instead he is returning to Swiss healthcare company Novartis as director and non-executive chairman. He will replace Daniel Vasella, who has decided to step down from the Novartis board at the company's AGM in February. Vasella has been CEO and chairman of Novartis for 17 years.
Reinhardt will end his active service with Bayer on 28 February and join Novartis on 1 August. During the transition period, Novartis' current vice-chairman Prof Ulrich Lehner will lead the board on an ad interim basis.
Professor Wolfgang Plischke, whose responsibilities currently include Technology, Innovation and Sustainability, will take over as chairman of Bayer HealthCare, in addition to his existing duties until a successor is appointed.
Prior to his appointment to the Bayer board of management on 1 March 2006, Plischke had worked in the healthcare field for 25 years, latterly as general manager of what was then the Pharmaceuticals Business Group.
'With his experience and his commitment, Jörg has played a major part in the very positive development of Bayer HealthCare in recent years,' said Bayer CEO Dr Marijn Dekkers. 'However, we accept his decision to continue his career in his adopted country of Switzerland and wish him all the best for the future.'
Reinhardt has been chairman of Bayer HealthCare since 2010. He started his career with Sandoz, which became part of Novartis in 1996, holding various managerial positions of increasing responsibility, including global head of Pharmaceutical Development and CEO of the Vaccines & Diagnostics division. In 2008 he became COO of the Novartis group.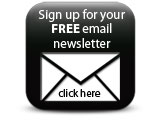 In April 2012, Reinhardt was appointed to the board of Lonza Group. He is also a member of the Council of the International Federation of Pharmaceutical Manufacturers and Associations (IFPMA).