John van der Valk appointed MD of UBM Live Amsterdam
Takes responsibility for overseeing the company's CPhI brand
John van der Valk
Global events company UBM Live has appointed John van der Valk as Managing Director of the UBM Live Amsterdam business. His responsibilities will include the management of the pharma portfolio including CPhI Worldwide. As part of his new role, he will focus on integrating digital media into the live events portfolio.
Van der Valk has more than 15 years' experience in events and media business and comes to UBM Live from VNU.
Commenting on his appointment, van der Valk said: 'It is a really exciting time to be joining UBM Live as we build a global portfolio of industry leading pharma events. Working alongside Chris Kilbee, together we look forward to helping grow the pharma portfolio so that CPhI Worldwide and sister events continue to drive growth, partnerships and business across the pharma industry.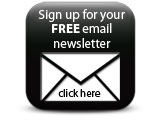 'Our aims for 2014 are to launch our events in new markets and to expand the scope of content we provide so that we can help industry stay in touch year round.'
Companies