Karolinska Development invests in Forendo Pharma
Finland-based firm is developing treatments for endometriosis and for low testosterone levels
Karolinska Development has invested in Forendo Pharma, a new drug development company based in Finland. Novo Seeds and Finnvera are also investing in the firm.
The tranched funding commitments, together with previous funding from Tekes, are expected to reach €10m over three years, of which Karolinska Development will invest up to €3m.
Karolinska Development has invested €1.2m in the first round of funding, taking a stake of 21% in Forendo Pharma.
Forendo Pharma, established from research at the University of Turku, is developing novel treatments for endometriosis and for low testosterone levels.
Both programmes have been acquired from Hormos Medical, where the fispemifene programme was developed. The founding team includes leading academic professionals in endocrinology and pioneers within Finnish drug development.
The potential new treatment is based on inhibition of the 17B-HSD1 enzyme, a novel drug target for tissue/organ specific regulation of hormone activity. This project is currently in pre-clinical development.
Endometriosis is a common disease, affecting up to 10% of young and middle-aged women worldwide and causing painful symptoms and infertility.
The company is also developing fispemifene, a potential new treatment for patients with low testosterone levels.
Forendo Pharma says this oral treatment offers several possible benefits over current therapies, including the potential to maintain male fertility. In contrast to testosterone replacement therapy, fispemifene stimulates the testicular function in men. The drug has demonstrated efficacy in Phase II clinical studies and Forendo Pharma is seeking partners to take this programme forward.
The core team from Hormos Medical will run the new company with Risto Lammintausta as CEO. Forendo Pharma will operate with 10 people in Turku and Oulu in Finland.
'We are very proud to have the leading start-up investors on board. They offer extensive drug development expertise and broad international contacts to secure the success of Forendo Pharma. The investment is expected to bring the endometriosis product through clinical proof of concept and fispemifene through global partnering,' said Lammintausta.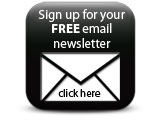 'We see this as an excellent opportunity to invest in a drug development programme which has the potential to provide endometriosis patients with an entirely new effective and well tolerated treatment expected to have many benefits compared to current treatment options. In parallel we will support the process of finding a partner for the further development of fispemifene,' added Torbjörn Bjerke, CEO of Karolinska Development.
Companies