Kevin Williams joins Lonza as Senior Scientist, Endotoxin Detection
He has more than 30 years of hands-on experience in pharmaceutical quality control
Kevin Williams has joined the Lonza Bioscience team as Senior Scientist, Endotoxin Detection.
The team is working on the next-generation of endotoxin and microbial detection products.
With more than 30 years of hands-on experience in the area of pharmaceutical quality control, Williams brings a wealth of knowledge to the role. He previously held positions at Eli Lilly and Hospira within Lonza's market segment.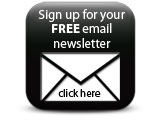 Williams is an expert in the field of endotoxin detection and has written Endotoxins: Pyrogens, LAL Testing and Depyrogenation (Drugs and the Pharmaceutical Sciences), in addition to publishing papers in industry journals and other forms of media.
Featured Companies