LIVE FROM CPHI: Locked4Kids system makes blisterpack cartons child-resistant
A reclosable pharmaceutical pack wins Pharma Packaging Innovation category of the CPhI Pharma Awards
Locked4Kids is a reclosable child resistant pack
Locked4Kids, a reclosable, child-resistant carton for packaging pharmaceuticals, was the winner of the Pharma Packaging Innovation category of the CPhI Pharma Awards held at CPhI in Paris.
This patented system has already won Silver in the Dutch De Gouden Noot packaging awards 2014.
Manufactured by the Dutch company Ecobliss, the Locked4Kids carton has been produced in a special Romaco Promatic cartoning system.
The Locked4Kids child resistant, reclosable carton contains special blister trays with small hooks on the long sides. These hooks are placed diagonally to one another, so that the tray is locked securely when it is pushed right in.
To remove the tray, both hooks have to be released simultaneously by pressing on the box firmly and evenly at the marked points with the thumb and forefinger. This is no problem for adults but impossible for children, whose hands are too small to span the width of the carton and push both hooks in at once, says Ecobliss.
As a further deterrent, both sides of the box are coated with a tear resistant laminate to prevent children from simply ripping it apart.
Thanks to Romaco Promatic's proven cartoning solutions, we were able to bring the Locked4Kids concept to the market in minimal time
The Locked4Kids concept is suitable for a broad array of pharmaceutical, chemical and toxic products in solid, powder or liquid form. In cooperation with Romaco Promatic, Ecobliss offers a childproof packaging solution.
The cooperation between the two packaging experts first began to take shape earlier this year at Interpack in Düsseldorf, Germany.
'We were on the lookout for a reliable partner to assist with the technical implementation of Locked4Kids and found an experienced, innovative and flexible provider of packaging solutions in Romaco Promatic,' says Ron Linssen, Founder and Managing Director of Ecobliss.
'Thanks to Romaco Promatic's proven cartoning solutions, we were able to bring the Locked4Kids concept to the market in minimal time.'
Ecobliss cooperated with Romaco to produce the Locked4Kids carton on a Promatic P 91S cartoner
Ecobliss used a Romaco Promatic P 91S intermittent motion cartoner to package the Locked4Kids blister trays in laminated cartons. A wide range of applications and customer-specific feeding systems are the hallmarks of all secondary packaging solutions in the Promatic series.
The asymmetrical hooks attached to the blister trays mean particularly careful feeding is called for. Owing to their unusual geometry, the trays have to be additionally stabilised while they are being positioned in the cartons. The special feed tunnels used for this purpose result in highly precise processes. The Romaco Promatic P 91S achieves a maximum output of 80 Locked4Kids packs a minute.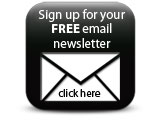 The laminated cartons are removed and opened using Romaco Promatic's positive carton opening system. The necessary vacuum is produced by low-noise Venturi nozzles. Promatic systems allow format changes to be completed in less than 15 minutes. The complete carton magazine is retractable to allow access to all cartoner components and speed up retooling.
Companies