LIVE FROM INTERPACK: Bosch plans further growth
The Asian market continues to grow in significance
Bosch Packaging Technology plans to grow organically and through acquisitions after claiming to have emerged well from the 'crisis year' of 2009.

The company started 2011 with a 16% increase in orders for its packaging equipment and technology, driven by further internationalisation, particularly in Asia.

Bosch Packaging Technology's most recent year-end figures (2010) showed sales of €717m, around 2% above those reached in 2008 before the worldwide economic slump in 2009.

'Given the deep scars that the recession has left in our industry, Bosch Packaging Technology has weathered the storm very well,' said Friebert Klefenz, president of Bosch Packaging Technology.

Friebert Klefenz, president of Bosch Packaging Technology, says the company has emerged well from the crisis year of 2009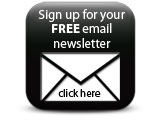 Despite the economic downturn, sales kept stable and the company's internationalisation strategy paid off as the growing business in Asia made up for the negative economic impact of the European and North American markets.

More than 85% of Bosch Packaging Technology's sales are outside Germany, of which half are generated in Europe. North America's share is 23% and Asia's 20%. The importance of the Asian markets has increased significantly during and following the crisis.

Bosch is currently building a new 33,000m2 factory in Goa, India to serve that region and elsewhere in Southeast Asia, the Middle East and Africa.

In the past year the company has doubled the size of its facility in Hangzhou, China to 9,000m2. From this site Bosch meets the demand for cost-efficient and high-quality products that are locally produced. Demand is also growing in China for complex, high-performance systems that are produced with the support of European Bosch factories. Bosch claims already to be the largest provider of packaging machines in China today.

In another step towards being a complete solution provider to the pharmaceutical industry, a few weeks before Interpack, Bosch signed contracts to acquire Hüttlin and Manesty from Oystar.

These two companies develop, manufacture and sell process equipment for the pharmaceutical industry. Hüttlin, based in Schopfheim, Germany, produces specialist drying and granulation equipment, for applications from powder to the production of pharmaceuticals. Manesty, based in Knowsley, UK, specialises in tablet presses and coaters.

'The acquisitions, subject to approval by the antitrust authorities, are ideal additions to our business,' said Klefenz. 'Through the wide spectrum of our product portfolio we further extend our leading position in the growth segments of drying and granulation, as well as tablet presses and coaters.' In the past year, Hüttlin and Manesty achieved sales of €49m.

Klefenz added that there are no product overlaps between Hüttlin, Manesty and Bosch and that the two companies would continue to operate as individual companies under the Bosch umbrella.

At Interpack Bosch presented a whole raft of innovations to make it possible for customers to package products faster, using less space and energy, and with shorter changeover times than ever before. The company said a key consideration was also the absolute safety of the production process, which governments worldwide are increasingly regulating.


Companies