LIVE FROM INTERPACK: Domino makes three product launches
Speed and efficiency incorporated into new coding machines
Domino's 60W D620i scribing laser made its debut at the show, along with a cassette version of the V-Series thermal transfer overprinter and a new G-Series thermal inkjet printer.

The 60W D620i is up to 30% faster than Domino's previous model. The speed boost derives largely from a combination of increased laser power and the new i-Tech 10 scanhead, which optimises mirror and scan head control. The result is a beam with higher energy density, for faster and more intense marking.

D620i has received a speed boost
The D620i offers RapidScan, which allows users to achieve 20% greater throughput by optimising the configuration of the mark field. In addition, higher energy density delivers the precise marking required for accurate reproduction of small 2D codes.

Designed for printing high-resolution codes, text and images onto flexible foils, films and labels, the V220i incorporates smart features to deliver consistent coding performance and quality while keeping running costs as low as possible.

Many of the benefits derive from the i-Tech intelligent technology ribbon drive, which can reduce ribbon usage by up to 60% compared with competitive systems, without sacrificing print quality.

The potential uptime of the V220i is boosted further by a cassette mechanism, which allows fast and efficient ribbon exchange.

The V220i incorporates smart features to deliver a consistent coding performance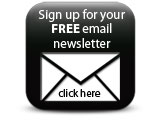 The V220i offers a choice of 300dpi printheads (32mm or 55mm) and handles text, linear and 2D barcodes and logos.

The G-Series thermal inkjet printer made its debut at Interpack in a new guise, incorporating a smart cartridge for fast automatic start up and improved production planning, while minimising the potential for operator error. The cartridge automatically recognises inks, manages ink levels and provides realtime information on the number of prints remaining.


Companies