LabelJet 800 updated to assist in compliance
Offers optimum blend of print quality and operating efficiencies
The updates LabelJet 800
Hapa's inline drop on demand (DOD) label printer, the LabelJet 800, has been updated to incorporate enhancements such as just-in-time (JIT) technology that enable users to achieve an optimum blend of print quality and operating efficiencies, while also complying with forthcoming regulations.
A complete unit that incorporates printer modules combined with a customised label feed, the LabelJet 800 offers a full digital four-colour (CMYK) approach. The system includes the intelligence to complete the current print cycle during line stoppages, thereby ensuring that there is no impact on print quality or packaging line efficiency. And with the Delegated Acts for the EU's Falsified Medicine's Directive (FMD) set to be announced in April, this JIT technology will help manufacturers minimise some of the line challenges they face in complying with the FMD.
Reject products can potentially cause reconciliation issues for serialisation schemes in which each product needs a unique code to ensure traceability. But with Hapa's 'stop-start' technology, the waste of label stock will be dramatically reduced. The benefits include easier and less-costly stockholding, elimination of obsolete packaging stock resulting in reduced waste, and the ability to save through bulk purchasing of blank materials.
In addition, changeover operations on packaging lines are simplified as in many cases the same blank or generic stock can be used from one batch to the next, radically reducing the complexity of line clearance and reconciliation procedures.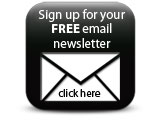 The LabelJet can also accommodate different sizes of label web widths, no matter the size, can print small characters such as a 2D data matrix code at A-grade levels and operates with high specification UV inks, resistant to smudging and scuffing.
Companies