Laszlo Radvanyi joins Merck as Head of Global Immuno-Oncology Research
Radvanyi brings more than 25 years of experience in immuno-oncology R&D to the firm
Laszlo Radvanyi
Merck has appointed Laszlo Radvanyi as Senior Vice President, Head of Research in Immuno-Oncology. He joined the company today.
Radvanyi brings extensive immuno-oncology expertise to the role, having spent 10 years conducting research on tumour infiltrating lymphocytes (TILs) and more than 25 years studying cellular and molecular immunology.
As Head of Research in Immuno-Oncology for Merck, Radvanyi will focus on leading the discovery of oncology therapies that leverage the natural ability of the body's immune system to fight cancer, as well as identifying biomarkers with the aim to deliver personalised treatments for patients.
Radvanyi will contribute to shaping Merck's immuno-oncology R&D strategy and driving its leadership position in the field.
The research efforts of Merck in immuno-oncology led to the discovery and progression of its lead anti-PD-L1 candidate avelumab into clinical development; currently it is being studied in more than 15 types of cancer.
Prior to joining Merck, Radvanyi was Chief Scientific Officer at Lion Biotechnologies based in Tampa, Florida, where he was responsible for developing novel technologies to produce next-generation TILs for tumour indications including lung, cervical and breast cancer. In this role, he was instrumental in driving the company's metastatic melanoma TIL programme into clinical development in the first TIL therapy trial performed outside an academic centre.
Earlier in his career, he was Professor of melanoma and breast medical oncology at the MD Anderson Cancer Centre in Houston, Texas, where he conducted clinical studies on TIL therapy in metastatic melanoma. In this role, he also conducted basic and translational research to identify relevant T-cell therapy biomarkers, enhance the anti-tumour function of expanded T-cells, and improve the manufacturing methods for eventual commercialization of T-cell therapies. His work there also spanned into the area of T-regulatory cells where he identified new Treg biomarkers associated with clinical responses to melanoma immunotherapy. He also established and led an Immunomonitoring Core facility at MD Anderson Cancer Centre for more than nine years.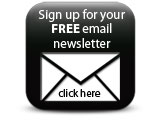 Radvanyi will report to Luciano Rossetti, Head of Global R&D, and serve as a member of the R&D Executive Leadership Team. He will be based in Billerica, Massachusetts.
Companies