Lauren P. Silvernail appointed to Nicox Board of Directors
Renewal of the terms of office of Birgit Stattin Norinder and Michele Garufi
Nicox, international ophthalmic R&D company, has appointed Lauren P. Silvernail to the company's Board of Directors, for a period of four years.
Silvernail brings to Nicox more than 30 years of experience in leading business growth and financial strategies for life science companies, including nine years at ISTA Pharmaceuticals, a commercial ophthalmic company that was acquired by Bausch and Lomb in 2012.
Silvernail currently serves as Chief Financial Officer and Chief Business Officer of Revance Therapeutics, where she led its 2014 initial public offering and has raised more than $450m in capital since joining that company.
Birgit Stattin Norinder, Board member of Nicox since 2011, has also been re-elected by the company's shareholders as a Board member for a period of four years. Michele Garufi will also serve another four year term of office.
"Lauren's broad background provides us with valuable expertise as we prepare for the anticipated potential approvals of VyzultaTM1 and ZERVIATE2, during the third quarter of 2017," said Garufi, Chair and Chief Executive Officer of Nicox.
Prior to Revance Therapeutics, Silvernail was Chief Financial Officer and Vice President of Corporate Development at ISTA Pharmaceuticals, where she was a key architect of the company's growth and financing plans.
She secured more than $275m in financing for the company and culminating in the sale of ISTA to Bausch and Lomb in a $500m cash transaction.
Before that, Silvernail served in various operating and corporate development positions for Allergan, most recently as Vice President of Business Development. While at Allergan, she led and closed acquisitions, licensing and co-promotion transactions.
Earlier in her career, she was a general partner of a seed venture capital fund and led a start-up venture as its first Chief Executive Officer.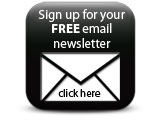 Prior to that, Silvernail served in marketing roles at Varian and Bio-Rad Laboratories. She holds an MBA from the University of California, Los Angeles and a BA in Biophysics from the University of California at Berkeley.
Companies