Life Technologies acquires BAC of The Netherlands
Expands capabilities in bioprocessing
Life Technologies Corporation has acquired BAC, a privately held company based in the Netherlands, and a developer of protein purification products, for an undisclosed sum.
Life Technologies, based in Carlsbad, CA, US, says the acquisition expands its capabilities and product offerings in biopharmaceutical research and manufacturing.
'Our acquisition of BAC positions Life Technologies as a leading provider of end-to-end solutions that are widely utilised in the bioprocess workflow,' said Tony Hunt, head of BioProduction at Life Technologies. 'Combining BAC's current portfolio and pipeline with our pre-existing portfolio expands Life's product offering and enables us to compete more fully across the protein purification market.'
The acquisition adds BAC's affinity ligands – molecules capable of binding with high affinity to specific proteins – to Life Technologies' Poros resins.
In addition to Poros resins, Gibco culture media and the BAC affinity ligand portfolio for protein purification, Life also offers Applied Biosystems SEQ rapid molecular kits for contaminant and impurity testing of bio-therapeutic products.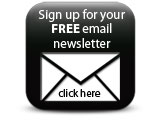 'We are looking forward to developing and providing unique, enabling products from our combined portfolios and capabilities to our purification customers,' said Laurens Sierkstra, chief executive of BAC. Sierkstra and an additional 34 employees will join Life Technologies. Current BAC facilities, a manufacturing plant in Naarden and R&D facility in Leiden, Netherlands, will remain in operation.
Companies