Lonza appoints Jeanne Thoma
As future chief operating officer of the Microbial Control sector
Jeanne Thoma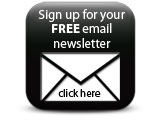 Lonza Group, a Swiss supplier to the life science industries, has appointed Jeanne Thoma as chief operating officer of Lonza's Microbial Control sector (LMC), which will be created following the acquisition of Arch Chemicals.

Thoma will assume the role upon the successful closing of the acquisition and at this time will also become a member of the Lonza management committee reporting to chief executive Stefan Borgas.

Last month Lonza announced its intention to acquire Arch Chemicals. The acquisition is currently subject to the approval of the regulatory authorities and is expected to close later this year.

Thoma will shape the organisational structure of the Microbial Control sector that will be created, appoint its leadership team and drive the preparations for the integration of both organisations. She will be based in Basel.

Thoma joined Lonza in 2004 and since 2007 has been global head of the Microbial Control business unit and president of Lonza Inc.

Prior to joining Lonza, she spent 15 years at BASF holding various executive positions in sales, marketing, logistics and supply chain.


Featured Companies