Lonza appoints new COO for Pharma & Biotech business
Marc Funk will take over following departure of Stephan Kutzer
Marc Funk
Lonza Group, a Swiss supplier to the pharmaceutical and biotech industries, says Marc Funk will lead its Pharma & Biotech segment as Chief Operating Officer from 1 July.
He will replace Stephan Kutzer, who has announced that he will be leaving Lonza.
Funk has been Lonza's Chief Legal Officer and Board Secretary since 2009 and a member of the Executive Committee since 2012. He has already successfully managed operational and commercial projects in the Pharma & Biotech network and has been responsible for Global Quality in Pharma & Biotech at Lonza for more than a year. He has broad experience in this field as he was formerly co-founder of a biotech research company and has had a strong commercial focus in other parts of his career.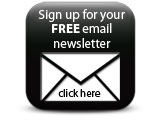 Funk will continue as the Group's Chief Legal Officer and Board Secretary for a transition period until his successor is announced.
Featured Companies