Lonza expands HPAPI development and manufacturing in Tampa
The company has invested more than $15m to expand and upgrade the Tampa site capabilities over the last two years
Lonza has announced additional investments in its oral drug product development and manufacturing capabilities at its Tampa FL site.
Capability for formulation development has been enhanced with the upgrade of drug product development laboratories for highly potent material handling. Dry granulation processing has been expanded and standardised with the addition of Gerteis roller compaction equipment. The roller compactor will be equipped with high containment and adds to Lonza's integrated highly potent API (HPAPI) value chain across drug substance, particle engineering and specialized drug product.
The containment capability of the roller compaction unit complements Lonza's capabilities in HPAPI processing across its site network in the US and Europe. The Visp, Switzerland site has one of the world's largest capacity for HPAPI development and manufacturing. Contained particle engineering, using either jet milling or spray dry processing, and specialized oral solid or parenteral drug product capabilities are also available within the network.
The roller compaction equipment complements previously made HPAPI processing investments including a sampling and dispensing suite, a dedicated suite for product development, and two product manufacturing suites.
Christian Dowdeswell, Vice President and Global Head of Commercial Development, Small Molecules, Lonza said: "Our customers look to Lonza to meet their challenge of accelerating timelines to clinic and market. In response, we strive for seamless service provision across our drug substance and drug product development and manufacturing network. These new investments ensure that we have capabilities that meet our customers' needs and standardizes state-of-the-art continuous dry granulation across Lonza's solid oral dose manufacturing network. This gives us more flexibility in development as well as facilitating more rapid scale-up."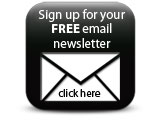 Robert Beland, Managing Director, Lonza Tampa said: "The ability to safely and efficiently handle HPAPI is increasingly critical to effectively partner with our customers, especially those focused on cancer therapies. The new roller compactor complements the capabilities of both the Tampa site and our overall network for product development and manufacturing based on HPAPI."
Companies