Lonza names ceo of Life Science Ingredients Sector
Beat In-Albon brings relevant experience to the role
Beat In-Albon has joined Lonza as coo of the Life Science Ingredients Sector and has become a member of the Management Committee, replacing Harry Boot.
In-Albon brings broad industry experience to the new role, having worked for Lonza already from 1983–2006, where he was head of the Organic Fine & Performance Chemicals Division, and for SGS from 2006–2012, where he held different management positions.
In his new role In-Albon will focus primarily on the 'Visp Challenge' project, which is of significant importance to the expected profitability improvements in this sector.
'I'm really happy to have Beat In-Albon back with Lonza. He brings on the one hand in-depth knowledge of the LSI business and the Visp site, and on the other hand valuable outside views,' said Richard Ridinger, ceo of Lonza.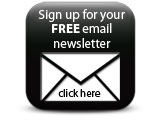 Boot will step down from the Management Committee and concentrate on his activities in Asia, especially in China.
Featured Companies