MP Biomedicals to work with RUSNANO
Will develop joint anti-ageing projects and create infrastructure for nanotechnology developments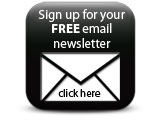 US-based MP Biomedicals is to co-operate with the Russian Nanotechnology Corporation (RUSNANO) in nanotechnology r&d, in the creation and modernisation of an r&d database, and in providing suitable conditions for the production of innovative pharmaceuticals.

MP Biomedicals and RUSNANO plan to implement joint projects on anti-ageing and increasing life expectancy, as well as create the infrastructure for innovations in nanobiotechnology.

Both organisations have agreed to participate in the work of relevant scientific, co-ordinating and other councils, expert commissions and working groups on nanobiotechnology and the pharmaceutical industry.

They will also collaborate on creating a database related to scientific and medical developments, in addition to projects in the areas of biotechnology, the pharmaceutical industry and nanotechnology.

MP Biomedicals, based in Santa Ana, California, manufactures life science, fine chemical and diagnostic products. It has ISO certified and US FDA-approved manufacturing and distribution facilities worldwide. Milan Panic, former prime minister and defence minister of Yugoslavia, founded the company in 1959.