Martin Mackay to head research at AstraZeneca
Will have accountability for delivering new products
Scotsman Martin Mackay is to leave Pfizer to take up the newly created position of president of r&d at AstraZeneca. He will have overall accountability for delivering new products – small molecules and biologics – from the Anglo-Swedish pharmaceutical company's pipeline. He will start his new role on 1 July and will be based at the company's headquarters in London, UK.

Mackay currently heads up Pfizer's PharmaTherapeutics Research & Development division and is a member of the Pfizer Executive Leadership Team.

Martin Mackay will head r&d at AstraZeneca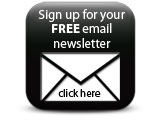 Prior to joining Pfizer in 1995, Mackay held several discovery and development roles culminating with his appointment as head of Molecular and Cell Biology, CNS Research at Ciba-Geigy.

Mackay has a first class honours degree in Microbiology from Heriot-Watt University and a PhD in Molecular Genetics from the University of Edinburgh.

'Martin has impeccable scientific and leadership credentials combined with extensive experience of the pharmaceutical industry. I am delighted he is joining us,' said David Brennan, chief executive of AstraZeneca. 'We have a clear and unambiguous commitment to creating value through innovative biopharmaceuticals with research and development at the heart of our strategy.'

Mackay will report to Brennan and will be a member of AstraZeneca's Senior Executive Team.


Companies