MedPlast acquires United Plastics Group
Adds precision mould making expertise and plants in China, Mexico and Wales
MedPlast, a US plastics moulder and contract manufacturer, has acquired United Plastics Group (UPG), to become an integrated, one-stop supplier to the healthcare and non-medical product markets.
No financial details were disclosed.
The deal gives MedPlast, based in Tempe, Arizona, precision mould making expertise and adds UPG's nine plants in the US, four in China, one in Mexico and one in Wales to its five current locations in the US.
'The addition of UPG's technological expertise and global facilities represent an ideal complement to MedPlast,' said Harold Faig, chief executive.
'Having state of the art facilities in China, including precision mould making, will increase options for MedPlast customers,' added Tom Opielowski, president of UPG China.
Matt Langton, vice president of sales and marketing at UPG said the pairing of complementary technologies was a primary factor behind the acquisition.
MedPlast's medical business focuses largely on hand-held, single-use surgical instruments and diagnostic devices as well as overmoulding, two-shot and thermoplastic moulding.
The firm's capabilities also include injection moulding, blow moulding, silicone extrusion, compression and transfer moulding, liquid injection moulding, multicomponent moulding and precision mould making.
MedPlast's facilities are in Tempe, as well as Elkhorn, WI; West Berlin, NJ; Westfield, PA and Monticello, IA.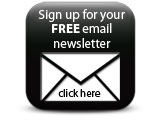 'UPG brings a wide range of value-added capabilities to the table, including partial- and full assembly, contract sterilisation, lab services as well as global supply chain and logistics management,' said Langton.
Companies