Medicago announces research collaboration
For the development of a non-influenza vaccine candidate with global pharmaceutical company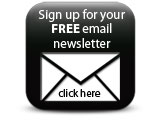 Medicago, a Canadian biotechnology company focused on developing vaccines based on proprietary manufacturing technologies and Virus-Like Particles (VLPs), has entered into a research collaboration agreement for the development of a non-influenza vaccine candidate with an unnamed top 10 global pharmaceutical company.

Medicago will apply its transient expression system to develop a vaccine candidate for a non-disclosed target. Medicago will receive milestone-based payments stipulated in the contract.

'We believe this collaboration represents an important validation of our scientific leadership in vaccines,' said Andy Sheldon, president and ceo of Medicago. 'The combination of our rapid, efficacious and cost-effective VLP vaccine technology with such an accomplished partner allows us further to demonstrate the capability of our vaccine platform and has the potential to lead to further collaborations.'

Philip Morris International, a leading international tobacco company, bought more than US$9m worth of shares in Medicago earlier this month. Medicago uses tobacco leaves to make influenza vaccines for pandemic and seasonal flu.


Companies