Medicines Discovery Catapult appoints CEO
Chris Molloy will join the MDC in November and implement it's initial five-year plan
The Medicines Discovery Catapult (MDC) has appointed its first Chief Executive Officer.
Chris Molloy, who has more than 25 years' experience in the international life science industry, will lead the MDC in progressing new approaches for the discovery and early development of new medicines.
Currently CEO at the RSA Group, Molloy has significant senior level experience across pharmaceuticals, biotechnology, informatics and start-up sectors.
He will join MDC in November and work with the MDC's Board to develop and implement the Catapult's initial five-year business plan, which will be agreed with Innovate UK at the end of this year.
Chris Molloy
The MDC is based at Alderley Park in Cheshire, a location chosen as a hub of life science expertise.
The Catapult, the first for drug R&D in the UK, is chaired by life sciences businessman and academic, Professor Graham Boulnois.
Professor Boulnois said: 'We are delighted to bring Chris on board as we start our exciting journey at the Medicines Discovery Catapult.
'Chris' experience of leading companies operating in life sciences combined with his in-depth knowledge of drug discovery will be of tremendous value to the company.'
Molloy began his career in discovery biology at Glaxo. In addition to broad internal and collaborative drug discovery experience, Molloy was involved in Glaxo Wellcome and GSK in delivering transformational change across research by implementing specialist automation and informatics systems.
He then moved into biotech as Chief Operating Officer of MerLion Pharmaceuticals, a venture-backed biotechnology company headquartered in Singapore.
During Molloy's tenure, MerLion raised significant international finance and advanced two novel antibacterials into clinical development.
On returning to the UK in 2008, he became VP Corporate Development and Marketing at IDBS, a software company focused on improving R&D and healthcare organisations through better access to R&D data.
This included the creation of the UK's first stratified medicine informatics platform, co-funded with Innovate UK.
His most recent role is as CEO of RSA, a recruitment agency specialising in life sciences.
Molloy has also held a number of Board and advisory roles and acts as CSO for KFLP Biotech, a virtual drug discovery company focused on HIV treatments.
The MDC will work alongside industry, technologists, academics and regulators from across the country to develop and implement new ways to discover new medicines.
By improving efficiency in drug development, the Catapult will also enable the delivery of better medicines to patients in a more cost effective way.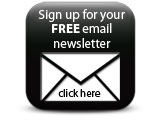 The appointment of Molloy as CEO to the MDC follows the recruitment of a Board with extensive experience in drug discovery and the wider STEM environment.
Companies