Medicines Discovery Catapult makes four senior hires to management team
Four more leading figures from the life sciences sector have joined the Medicines Discovery Catapult to complete the Senior Management line-up
John Overington, Marcus Harrison, Mark Samuels and Peter Simpson join CEO Chris Molloy as work begins on a number of technology projects to support and promote collaborative, fast-to-patient drug discovery. The Medicines Discovery Catapult is a new, national centre of applied R and D expertise.
John Overington
John Overington has joined the Catapult as Chief Informatics Officer. Overington will lead his team to help the UK community make better use of data in the complex process of medicines discovery.
These initiatives will include improving the flow of data into and between predictive analytics and modelling systems; and improving collaborative platforms that can share and interpret data, which will improve the speed and predictability of medicines discovery.
Overington joins the Catapult from technology company Benevolent AI, where he was involved in development of novel data extraction and integration strategies, integrating deep learning and other Artificial Intelligence approaches to drug target validation and drug optimisation.
Prior to this, Overington held senior leadership roles in the large pharma sector, such as Pfizer; SME sector, including Inpharmatica; and the academic sector (EMBL-EBI).
Marcus Harrison
Marcus Harrison has joined the Catapult as Chief Operating Officer. Harrison comes from a technical and commercial background, having previously worked in diagnostics, genomics and med tech. He has many years' experience working with start-up organisations.
Harrison assumes overall responsibility for the operational functions of the Catapult, including Finance, HR, Programme Management, Facilities, Procurement, IT, Legal and IP.
Mark Samuels
Mark Samuels will take up the role of Chief Business and Strategy Officer in May. He will oversee a team responsible for syndicate engagement, licensing, commercial and collaborative R and D income, marketing and communications, as well as managing an external advisory board.
Samuels joins the Catapult after six years as Managing Director for the UK's National Office for Clinical Research Infrastructure (NOCRI), playing a vital role in establishing a cohesive and robust framework for health research in the UK.
Samuels has a thorough understanding of the sector, having worked with central government and national institutions to shape and deliver the recent Life Science strategy.
He was also responsible for leading the change that established the Government's Translational Research Collaborations.
Samuels co-chaired the "Evaluation Pathway" programme which established a method for NICE to evaluate medical devices and diagnostics, and holds a Policy Fellowship at the University of Cambridge.
Peter Simpson
Peter Simpson will become Chief Scientific Officer in June. He will be responsible for the scientific strategy of the Catapult as well as managing and delivering collaborative medicines discovery science projects.
Simpson will take the lead on building scientific collaborations, establishing laboratory facilities and building a team of expert scientists that will provide a unique applied R and D resource for the UK community.
He joins the team from the N8 Research Partnership where he was the Director, responsible for developing collaborations across the research-intensive universities of Northern England and increasing the productivity and impact of academic research.
Prior to that, Simpson spent 16 years in leadership roles in global pharmaceutical companies, most recently as Director of Discovery Sciences at AstraZeneca, which included responsibility for efficacy and safety assays in discovery projects across multiple therapeutic areas.
At AstraZeneca, he also established their Open Innovation strategy for early discovery partnerships. Previously, Simpson was Head of Automated Cell Imaging, working in the field of neuroscience at Merck Sharp and Dohme.
---
Medicines Discovery Catapult CEO, Chris Molloy, said:
"I am delighted to welcome this talented team to the Catapult. They provide a unique combination of expertise that the broad UK community large and small can draw on to help secure a solid future for the sector."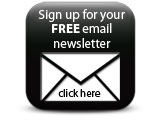 "Our new staff will enable us to provide a broader applied R and D platform. Everything we do is focused on making the UK the place to move safe potential medicines faster to proof in patients."
Companies