Meeting filling demand in a fast-rising biopharma market
Biotechnology | Finance | Packaging
Many CMOs are looking to capitalise on the growing generics market for biologicals. Virginie Goujon, Industrial Development Engineer, Recipharm, looks at the challenges of meeting the sector's specialised needs in providing flexibility and high yield vial filling
A compact, rotational design for the filling system ensures high efficency and low product wastage
A serious industry challenge has emerged due to the sheer scale of biotech products that have flooded the market, and the consequent increase in highly varied demand for vial filling. Typically, such products tend to be low volume and high cost, meaning that traditional vial filling solutions built for high volume products are not a suitable option. Flexibility and minimising product losses during filling become of paramount importance. Innovative technologies that meet these requirements reliably, in addition to the pressing quality needs of pharmaceutical and biotechnology companies worldwide, are now critical.
The sector faces a fast changing landscape. Multiple patents for major biopharmaceuticals are expiring. Large numbers of different biotech companies are working to develop the generic versions of biological blockbusters so that they are ready for launch as soon as the patent of the product expires. As biosimilars are hitting the market, forward-looking CMOs, including Recipharm, have taken the initiative to obtain early regulatory authorisation from authorities to fill biotech products to the scale and precise technical needs required. These products need reliable manufacturers that have the capability to master all production challenges. The solutions are now available, with some CMOs able to cater for all format sizes covering a huge spread of precise production needs.
CMOs such as Recipharm have set innovative technology in place to meet these complex and pressing challenges. At its facility located in Monts, in France's Loire Valley, Recipharm's response was to install a highly efficient vial filling machine. This, combined with the company's wider offering, its capacity and handling capabilities, has enabled it to provide the much-needed flexibility to meet the varied requirements created by the expansion in vial usage.
Delivering high yields is a pressing requirement in biotech product manufacturing, and for that reason Recipharm has designed and optimised a line that utilises the specialised equipment required by the market – a highly compact machine which ensures that tubings are short and dead volumes are reduced to a minimum. State-of-the-art machinery such as this achieves much-needed filling volume accuracy, secured through volumetric stainless steel piston pumps. A precise fill volume is important as the more precise the volume, the less waste is produced. The machine's small, rotational design creates room for only a small number of vials between the pumps and the capping stations. As a result, should any vials need to be ejected, the number of rejects is reduced in comparison with conventional 'in-­­line' filling machines, thereby offering greater efficiency.
A precise fill volume is important as the more precise the volume, the less waste is produced
The filling speed of such machines is remarkable, even for large volumes of 100ml. They perform aseptic filling under laminar air flow, covering the entire filling and capping area. Closure systems handled by these machines are of 13mm and 20mm diameter, and comply fully with all standard ISO requirements, thereby meeting the regulatory demands of the market.
State-of-the-art procedures to manage the vial closures are also used. For example, bioburden and bacterial endotoxin controls are employed on each delivery batch as well as the use of double packaged bags to reduce any bacterial contamination risk. To ensure complete control over critical processes on these closures, CDMOs perform their own sterilisation. In the case of Recipharm, this takes place in new air/steam autoclaves that are dedicated to the component, the materials and the finished product sterilisation of specific filling lines.
Use of optimised filters, tubes and material to decrease losses is of critical importance if customer demand is to be met in full. It is often the case that filling equipment is dedicated to each individual product. This encompasses stainless steel plant and also filtering systems, for which Recipharm generally uses gamma irradiated single-use systems from filter suppliers. This type of assembly enables filtration to be customised to each product and project and covers, for example, the use of low adsorption tubings to reduce losses, connection to disposable bags or tanks with aseptic connections, and the use of tubings on which CMO customers have already performed 'extractables' studies.
Vials need to be be thoroughly washed and then depyrogenated
Before being filled, vials need to be thoroughly washed and depyrogenated, for which Recipharm has installed new hot air tunnels designed to reach the highest quality standard of depyrogenation. In addition, the feeding of very small vials has the challenge of poor container stability due to small vial diameters. This is overcome at Recipharm through investment in machinery that provides reliable conveying and feeding in a consistent manner.
In essence, all qualifications must now be designed according to a matrix approach that reduces costs and timelines for customers. Complying with the highest regulatory standards is very important to the life science market. In the case of the facility in Monts, quality standards enabled the site to obtain FDA approval for US market supply in 2013. The stringent FDA regulatory requirements for sterility procedures must be complied with in full during the manufacturing of biopharmaceuticals – yet another regulatory industry challenge that CMOs have recently had to step up to and meet.
While having the right equipment for the job is vital, it is just as important that properly skilled personnel are involved and the right processes are in place. In Monts, Recipharm has responded to this by implementing a lean, customer-focused strategy. If yields are to be maximised, then the whole organisation needs to think in a lean way with a working culture instilled within it that constantly identifies the most effective ways to eliminate waste and process deficiencies. This requires leadership capable of ensuring that the right environment and experience is created and encouraged. It encompasses the use of tools, including methods, checklists, an effective approach to issues resolution and the ability to solve the challenges in the best way to ensure that the optimal results required by pharmaceutical and biotechnology customers will be achieved.
Autoclaves are dedicated to the component, the materials and the finished product sterilisation of specific filling lines
Indeed, such innovative equipment saves significant sums of money that would otherwise have to be spent buying the format. In Recipharm's case, the initiative was taken to install a line with the capability and flexibility to handle scalable filling of just 2ml (or less) right up to 100ml glass vials, with format part sizes of between 2ml and 100ml – meaning a flexible 10 formats (2, 4, 10, 20, 30 and 60ml). Consequently, a wide range of filling abilities is available to satisfy the varied demand. Capacity of the machine is 1 to 10 million vials/year depending on format size. Batch sizes can range from 10L to 800L. This mid-size filling machine is relevant to clinical and commercial filling purposes.
A combination of flexibility and strong yields is the answer to today's market challenges. Utilising highly efficient vial filling equipment, combined with the capability to fill 40 million vials a year, enables CMOs such as Recipharm to offer highly flexible solutions.
Recipharm Monts is already putting its flexible, fast answer and multiple vial filling capabilities to use in working on an extensive range of projects for biologics customers across the globe. Demand for this is coming from large pharma right through to small and medium sized biotechnology companies and, in the case of Recipharm, the geographic spread includes Europe, Eastern countries and the US. The specific demand for multiple vial sizes is primarily coming from biologics products ranging from proteins, insulin, EPO, blood plasma, interferon, hyaluronic acid and vaccines.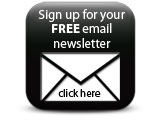 There is strong demand now for CMOs that offer a comprehensive range of services and capabilities for both development and commercial manufacturing. As a result Recipharm in Monts works closely with Recipharm Pharmaceutical Development, the development entity of the Recipharm Group, to ensure that the precise analytical or process development requirements demanded by today's pharma and biotech sectors are properly set in place.
Companies