Melbourn Scientific to introduce nasal device testing lab
Service offers droplet size analysis, particle characterisation, spray pattern and plume geometry
Melbourn Scientific is launching a nasal device testing laboratory next month at ICSE in Madrid
Melbourn Scientific, a UK provider of analytical and formulation support for the pharmaceutical industry, is to launch a nasal device testing laboratory next month in response to a boom in product development activity in such devices.
The firm claims to be the first in Europe to offer such a comprehensive service.
Mark Hammond, Melbourn Scientific's chief executive, says: 'We predicted a few years ago that nasal delivery of compounds would increase as companies realised the benefits of this route. A nasal device offers a user friendly, painless, non-invasive route for drug administration.'
'We are now seeing evidence of continued growth and that clients recognise the advantages of working with partners that have expertise in this area of drug delivery and understand the formulation and analytical challenges that it brings.'
The portfolio of nasal spray services offered by Melbourn includes: nasal device performance testing, droplet size and distribution analysis, spray pattern and plume geometry analysis.
The new laboratory was included within a recent FDA inspection, which the company passed with 'no significant deficiencies noted and no 483s issued'.
Melbourn Scientific says the challenge of a nasal delivery device is to get the particle size right to ensure that the drug is deposited within the nasal passages and not the lungs or gastro-intestinal tract. This is where a comprehensive testing regime is beneficial.
Hammond explains: 'We have developed a range of screening tools to enable us to fast track formulation development of the product from simple solutions, through suspensions to dry powder blends using a wide range of excipients.'
'Our formulation development is supported by standalone testing services with significant investment in specialist equipment. The new lab will make this available as a comprehensive service.'
Equipment installed in the laboratory includes: the Malvern Spraytec, which captures information about both pulsed spray and continuous spray events; Morphologi G3, which is an optical imaging tool that provides data about the size, shape and solidity of individual particles; and Proveris's SprayVIEW, a US FDA-accepted spray pattern and plume geometry analysis service.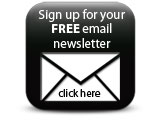 Melbourn Scientific has also appointed a new business development executive, Liz Parkhouse, to provide a point of contact for the nasal spray testing service. She will be at ICSE in Madrid next month, where the nasal testing lab service will be introduced.