Merck Serono opens new HQ in Darmstadt
Will foster a culture of entrepreneurial spirit and teamwork
The headquarters of Merck Serono is now in Darmstadt, Germany
Merck Serono, the biopharmaceutical division of Merck, has inaugurated its new global headquarters in Darmstadt, Germany.
The firm says the opening marks an important milestone its reorganisation, which aims to ensure future growth through innovation, backed by highly qualified employees and a culture of entrepreneurial spirit and teamwork.
The redesigned buildings are open plan to encourage project work and collaboration. Of the 1,700 Merck Serono employees in Darmstadt, around half work in two office buildings southeast of Merck's main campus on Frankfurter Strasse.
'Our new Merck Serono headquarters is more than just a redesigned building featuring a modern work environment,' said Stefan Oschmann, the Merck Executive Board member responsible for the pharmaceuticals business.
'It stands for a cultural transformation at Merck Serono toward a work style that is as flexible as it is goal-oriented – one that offers an ideal foundation for the research and development of innovative therapies to meet unmet medical needs.'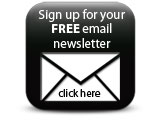 The creation of the new Merck Serono headquarters in Darmstadt is part of the Group-wide Fit for 2018 programme, in which the entire Darmstadt site is being expanded over the next several years into the global headquarters of the Merck Group.
Companies