Merck to buy Idenix
Will pay US$3.85bn to boost hepatitis C drugs portfolio
Merck & Co has agreed to buy Idenix Pharmaceuticals for US$3.85bn in a transaction aimed at bolstering the next generation of treatments for hepatitis C.
Idenix's main focus is on the development of oral antiviral drugs to treat hepatitis C virus (HCV) infection.
The Cambridge, MA, US-based biopharmaceutical company has three HCV drugs in clinical development: two nucleotide prodrugs (IDX21437 and IDX21459) and a NS5A inhibitor (samatasvir). They are being evaluated for their potential inclusion in the development of all oral, pan-genotypic fixed-dose combination regimens.
Merck hopes to combine IDX21437 with its two high-profile experimental oral treatments, a protease inhibitor called MK-5172 and a so-called NS5A inhibitor called MK-8742 that together have received a 'breakthrough therapy' designation from the US Food and Drug Administration.
In April, Merck began Phase III clinical trials for MK-5172/MK-8742 to evaluate the combination with and without ribavirin in various genotypes and across a broad range of patient populations with chronic HCV.
'Idenix's investigational hepatitis C candidates complement our promising therapies in development and will help advance our work to develop a highly effective, once-daily, all oral, ribavirin-free, pan-genotypic regimen that has a duration of treatment as short as possible for millions of patients in need around the world,' said Roger Perlmutter, President, Merck Research Laboratories.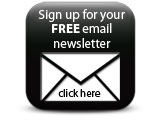 Merck will acquire Idenix for $24.50 a share in cash. The companies expect the deal to close in the third quarter of 2014.
Companies