Merck to develop next-generation purification processes with IVI
Collaboration will improve manufacturing processes to deliver greater yield, allowing higher recovery and providing higher purity vaccines
Merck is to develop new purification processes with South Korea's International Vaccine Institute
Merck and the nonprofit organisation International Vaccine Institute (IVI) of Seoul, South Korea are to work together to develop more robust, scalable vaccine manufacturing processes. The German firm will provide funding and expertise in the areas of clarification and purification under a new research agreement between the partners.
The collaboration aims to improve the manufacturing process to deliver greater yield, allowing higher recovery and purer vaccines. Many vaccine manufacturers in the US and Western Europe face high manufacturing costs, and the partnership aims to address these challenges.
Initially, the project will focus on a vaccine for typhoid, with the goal of applying findings to the processes for pneumococcal, meningococcal, haemophilus, staphylococcus, streptococcus B and other conjugated polysaccharide vaccines.
With a rapidly expanding pipeline of conjugated polysaccharide vaccines, the global pharmaceutical industry needs next-generation processes for clarification and purification to ensure high-quality, affordable vaccines. Through this partnership, Merck will apply its technologies and expertise to this challenge, which in turn will help optimise other vaccine manufacturing processes.
'Complex manufacturing processes along with poor yield and recovery result in vaccines that are not easily affordable by resource-challenged countries,' said Udit Batra, Member of the Merck Executive Board and CEO, Life Science. 'Through our partnership with IVI, we will help create a more modern, scalable and robust manufacturing process, which in turn will help increase access to life-saving vaccines in developing countries.'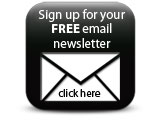 Jerome Kim, Director General of IVI, added: 'We expect that our collaboration with Merck will result in important dividends to a large population of people with unmet medical needs.'
Companies