Mike Thompson to become Chief Executive of the Association of the British Pharmaceutical Industry
He takes up the position on 1 March and Acting CEO Alison Clough will step down
Mike Thompson has been appointed as Chief Executive of the Association of the British Pharmaceutical Industry (ABPI), effective 1 March 2016.
Thompson has worked across multiple sectors including pharmaceuticals, food, drinks, toiletries and Government agencies.
At the end of 2015, he left GlaxoSmithKline after 20 years with the company, most recently as Senior Vice President of Global Commercial Strategy and Platforms.
Prior to this, Thompson spent seven years as GSK's Commercial Strategy Head for Europe and before that, ten years in the UK Operating Company in a variety of senior sales and marketing roles.
Before GSK, Thompson worked in Unilever's food and toiletries divisions, joining as a Commercial Trainee and latterly becoming a Marketing Director in the UK.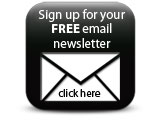 Alison Clough, who has spent the last 12 months as Acting CEO at the ABPI, will step aside.