MolGen expands DNA/RNA extraction offering to US market
MolGen USA will operate a commercial team and product showroom at the San Diego facility
MolGen, a single-source supplier of DNA/RNA extraction technology and services for the life sciences and biotechnology industries, has announced its entrance into the U.S. market with the launch of MolGen USA, a joint venture with California-based, laboratory automation experts Todaro Robotics. The joint venture will operate a commercial team and product showroom at the San Diego facility.
"The opening of our US headquarters is the next step in MolGen's global expansion strategy, allowing us to provide premium products, services and consumables on demand to American-based laboratories," says Maarten de Groot, CEO of MolGen. "During the past year, our primary focus was providing extraction chemistry and equipment for scaling up SARS-CoV-2 test capacity in the Netherlands and our experience in this field will be of immediate value to partners in the United States. Our goals in the U.S. market are long term and include expansion into the agriculture industry as well as other sectors."
The MolGen product line includes the PurePrep 96, an automated DNA/RNA purification system employing magnetic separation technology that can be used for different matrices. The system can process up to 96 samples simultaneously in a working volume of 0.04 inches, reportedly delivering results within 15-40 minutes, based on sample type and method.
"MolGen's track record during the COVID-19 pandemic has been outstanding and U.S. laboratories and businesses will benefit from a provider of this calibre entering the market with such a high-level of commitment," said James Slatic, CEO of MolGen USA.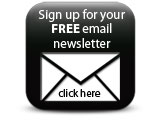 The product showroom, displaying the company's technology, systems, products and kit offerings, is open and available for tours and demonstrations. All representatives and visitors are required to follow COVID-19 protocols and regulations.
Companies