Molecular Profiles appoints Head of US sales
Strengthens US presence to drive growth
Molecular Profiles, a UK subsidiary of US-based Columbia Laboratories, has appointed Charles Maher as its new Head of US sales to expand its client base in the region.
Maher brings senior commercial experience in the global contract services market to this newly-created position. He will focus on presenting the benefits of Molecular Profiles' expertise in combining enabling technologies with advanced characterisation, formulation development and manufacturing to US customers.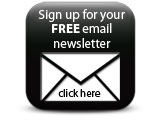 Maher has held senior roles in the sector and most recently was Vice President of Business Global Development/USA and Europe for an international pharmaceutical R&D services company.
Companies