Molecular Profiles commends CI Precision after weight sorter installation
Chosen by pharmaceutical development and manufacturing specialist due to its cost effectiveness, versatility and quick delivery
Sade SP140 sorter
CI Precision, specialists in precision weighing systems for pharmaceutical manufacturers, has been endorsed by Molecular Profiles which recently integrated CI Precision's SADE SP140 tablet and capsule weight sorter into its current systems. The Nottingham-based pharmaceutical development services specialist, dedicated to advanced characterisation, pre-clinical and clinical development, clinical manufacturing and analytical support to pharmaceutical companies globally, required a new system to provide the precision measurement of capsule and tablet manufacture.
With its ability to sort both tablets and capsules of a wide range of shapes and sizes and without the need for change parts, plus its consistent high accuracy, the SADE SP140 is the ideal weight sorter for both R&D and production facilities. The unit's 'real time' display of statistics and detailed reporting means operational staff are always well informed of project progress. Installed by CI Precision in October 2012 to support Molecular Profiles' current systems for the manufacture of capsules and tablets, the SADE SP140 was chosen due to its cost effectiveness, versatility and quick delivery.
'We manufacture a range of dosage forms from liquids to tablets, so the equipment we employ must be fit for our purpose and integrate well with our technology,' explains Steve Kemp, vice president at Molecular Profiles. 'CI Precision's SP140 was not only intuitive to work with, but the speed of delivery was exactly what we required.
'With plans for expansion underway in our pipeline, the SP140 has suited itself to our systems to such a degree that we will certainly consider CI Precision's solutions as part of this growth plan, particularly after the excellent after-sales support we have received.'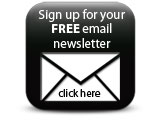 'We're delighted to have started a productive working relationship with Molecular Profiles,' adds Will Eaden, sales and marketing director at CI Precision. 'Molecular Profiles is a company at the cutting edge of research and formulation development so it is a privilege to call ourselves a supplier and we look forward to delivering more of our services and high quality support.'
Companies