More acquisitions on the cards for Recipharm in 2015
Three companies purchased in 2014 already contributing to record sales in Q4
Thomas Eldered: We will pursue several highly interesting opportunities
Swedish contract manufacturer Recipharm views acquisitions as an important driver of growth in the coming financial year and Chief Executive Thomas Eldered says the company will pursue 'several highly interesting opportunities' in new geographical regions.
This will follow the three acquisitions made in the fourth quarter of 2014 of Corvette Pharmaceutical Group in Italy, Lusomedicamenta in Portugal and the Pessac operations of Flamel Technologies in France, which have provided access to new markets, increased Recipharm's technical capabilities, added to its intellectual property and brought in a number of new customers.
Eldered said these purchases have contributed 'well in line with plan so far'.
The company reported net sales in the fourth quarter of SEK873m (€91m) – 'the highest level ever for an individual quarter, even without acquisitions' – an increase of 52% compared with the same quarter in 2013. EBITDA rose by 84% to SEK147m. For the full year, net sales increased by 21% to SEK2.57bn and EBITDA by 41% to SEK399m.
Net sales were at the highest level ever for an individual quarter, even without acquisitions
Eldered said a pipeline of projects from Development & Technology will play an increasingly important role in driving organic growth and the company will increase investments in collaborations as well as technology and product development. The company will also invest in manufacturing capabilities.
By business segment, Development & Technology performed 'exceptionally well, benefiting from currency tailwinds, strong demand and certain favourable non-recurring items'.
Manufacturing Services, excluding acquisitions, showed weaker performance throughout the year, owing to non-recurring items and a discontinued distribution business. The lyophilisation capacity expansion project in Germany continued according to plan with production scheduled to begin towards the end of 2016, Eldered said.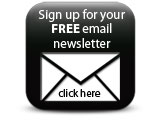 During the fourth quarter, Meda, a major and longstanding customer, terminated a manufacturing contract for beta-lactam products at Recipharm's plant in Strängnäs, Sweden. Eldered said at the time that all options for the site for 2016 would undergo a review. The company has now decided that the site will continue operation, but at a lower capacity.
Companies