More than a cure for safe tubing
Platinum-cured silicone tubing is an industry standard for handling ingredients, but Elaine Coles, research director at IMS Consulting argues the evidence for its safety is not so clear cut
Figure 2: The key cyclic siloxanes
Platinum-cured silicone tubing is an industry standard for handling ingredients, but Elaine Coles, research director at IMS Consulting argues the evidence for its safety is not so clear cut
Ensuring the purity and safety of raw chemical ingredients and excipients and the final finished drugs and medicines is of paramount importance to pharmaceutical and biopharmaceutical manufacturers. Stringent quality controls also apply to the silicone tubing used in the manufacturing process. New research has shown a risk of leaching of potentially cytotoxic substances into the final finished product from platinum-cured tubing, which hitherto has simply been accepted by manufacturers as delivering the required levels of purity.
Platinum-cured silicone tubing plays a key role in the pharma/biopharma manufacturing process, and to ensure its safe use there is detailed guidance issued by national and pan-national regulatory bodies such as the US Food and Drug Administration (FDA) and European Medicines Agency (EMEA).
regulatory compliance
Section 501(a)(2)(B) of the Federal Food, Drug, and Cosmetic Act requires drugs to comply with current good manufacturing practice (cGMP). This includes issues such as the potential for volatile chemicals to migrate from platinum-cured silicone tubing into drugs or medicines destined for human or animal use.
While the FDA does not maintain a list of approved drug manufacturing equipment, the cGMPs do require that equipment be of appropriate design to facilitate operations for its intended use and that any equipment surface in contact with components, in-process materials, or drug products not be reactive, additive, or absorptive so as to alter the safety, identity, strength, quality, or purity of the drug product (API and/or intermediate) beyond the official or other established requirements.1
Chemical compounds that leach into the drug product formulation are of particular concern to the regulatory authorities. The results of a new research study on platinum-cured silicone tubing, undertaken by an independent test laboratory Toxikon, has demonstrated the presence of cytotoxic cyclic siloxanes extractables.
For the pharmaceutical/biopharmaceutical industry, platinum-cured silicone tubing is now industry standard. Some tubing manufacturers claim that the naturally lower level of extractables in platinum-cured tubing compared with those achieved with peroxide-cured silicone is sufficient to ensure the high level of tubing purity required for the safety of pharmaceutical products. IMS believes the Toxikon research calls this widely held assumption into serious question.
Platinum-cured tubing has a smoother surface, which means less protein binding. It is ideal for medical device, chemical analysis, bulk active drug and pharmaceutical production applications, particularly where there is long-term contact with the process fluid. Many manufacturers claim that this platinum-addition cure has no by-products, with cure being accomplished during extrusion and that therefore no further processing to guarantee purity is required.
Platinum-cured silicone tubing is extruded from silicone elastomer, which is crosslinked and "cured" into a solid via the addition of a platinum catalyst. Source polymers are typically long chains of polydimethylsiloxane and vinyl-functional polydimethylsiloxane gums.
In production of the silicone polymer, a cyclic siloxane/oligomer mixture is introduced as a process aid that serves no function in the finished polymer. Vacuum devolatilisation at high temperature is used to remove the oligomer from the polymer, which produces a high molecular weight polymer with a residual 0.5 to 2 weight percent residual oligomer.
The Toxikon results demonstrate that if this residual is not removed by use of an additional post-curing process, this residual 0.5 to 2 weight percent remains in the tubing as an extractable - i.e. a contaminant that can either affect the process or leach into the product and cause contamination and/or toxicological issues.
the research study
Toxikon conducted tests on a mix of three cyclic siloxanes using the MEM Elution test (ISO 10993-5, 1999 (Biological Evaluation of Medical Devices Part 5: Tests for In-Vitro Cytotoxicity) and United States Pharmacoepia (USP) 29 NF24, 2006 (87) Biological reactivity test, in vitro).
The test sample showed a severe reactivity (grade 4) at the 48-hour observation, meaning the mix of cyclic siloxanes was cytotoxic. A Grade 4 severe reactivity means a reduction in viable cell count of approximately 70%. The cyclic siloxane mix used was equal parts of octamethyl cyclo-tetrasiloxane, decamethyl cyclopenta-siloxane and dodecamethyl cyclohexsiloxane. The test was carried out at 25% dilution of this mix.
Extract testing is an important component of the assessment of materials that will come into contact with process fluids, as any compounds identified are potential contaminants. If any component of the solution flowing through the tube acts as a surfactant, this will allow the siloxanes to move into the solution. Unless it can be shown that these residual siloxanes do not enter the product flow, there is a clear risk of a cytotoxic compound being introduced into the product.
Toxikon also carried out headspace GC-MS tests on the same samples of tubing from three manufacturers. The graph (above) demonstrates that platinum cure tubing that is post-cured contains lower levels of extractables than non-post-cured tubing. The post-cured tubing used in the tests is Pumpsil - manufactured by Watson-Marlow.
post-cure process
Post-curing platinum silicone tubing is the post-extrusion process of baking the tubing in an industrial oven with a high air throughput for several hours. Post curing induces physical and chemical changes in platinum cure silicone tubing.
It firstly drives off the low molecular weight volatile cyclic siloxanes and other oligomers, which would otherwise remain in the finished tube as leachable substances. Secondly, it stabilises the physical properties of the tubing by completing the cross-linking and condensing of any residual functional groups.
This full cross linking ensures a more stable structure, resulting in lower hysteresis and more stable flow in the peristaltic pump technology used in the pharmaceutical/biopharmaceutical sector.
Watson-Marlow, the manufacturer of the Pumpsil tubing used by Toxikon in the study, uses a dedicated post-cure oven, which operates at 200°C/390°F for a cycle time of four hours (excluding warm-up and cool-down) to post-cure all its Pumpsil platinum-cured tubing. The ovens were designed to ensure an airflow of 100 litres of air per kg of tubing per minute, which results in the air in the oven being replaced once every 24 seconds. This high level of air throughput over four hours is key to the removal of volatiles.
The so-called "in-line" post-cure process used by other manufacturers is simply not capable delivering the required level of purity because full post-cure takes significantly longer than any in-line oven would allow.
The end result is a platinum-cured silicone tube with significantly higher levels of extractables compared with fully post-cured tubing.
Cyclic siloxanes are the subject of continuing investigations into the cytotoxic risks they present to human health.3 The Danish Environmental Protection Agency is taking steps to remove siloxanes from common use on the basis of a research study undertaken in 2005.4,5 The US Environmental Protection Agency (EPA) is also keeping a close eye on this.
Section 2 of the US Toxic Substances Control Act (TSCA) states: "..Adequate data should be developed with respect to the effect of chemical substances and mixtures on health and the environment and development of such data be the responsibility of those who manufacture and those who process such chemicals and mixtures."
Under Section 4 of the TSCA, EPA can by law require testing after finding that:
1. a chemical may present an unreasonable risk of injury to human health or the environment, and/or the chemical is produced in substantial quantities that could result in significant or substantial human or environmental exposure;
2. the available data to evaluate the chemical are inadequate; and
3. testing is needed to develop the required data.
Since 1990, the EPA's Office of Pollution Prevention and Toxics (OPPT) has been using a "Master Testing List" (MTL) to establish its TSCA Existing Chemical Testing Program agenda. Dodeca methyl cyclohexa-siloxane and Deca methyl cyclopenta-siloxane were both added to the US Master Testing List in 1996, while Octa methyl cyclotetra-siloxane was added in 1990.
Given the steady accumulation of data with regard to the cytotoxicity of these substances, the key question is whether drug manufacturers and tubing suppliers can continue to maintain their current position - that the platinum curing process is sufficient to ensure the required level of purity with no risk of siloxanes contamination to product.
Even in minute quantities, their potentially toxic effects cannot be ignored, particularly in the case of chronic conditions where drugs taken over long time scales could lead to potential harmful accumulation if the siloxanes bioaccummulate. Chemicals that are bioaccumulative have a tendency to remain and become concentrated in the fatty tissues or internal organs of organisms that they enter.
The cGMP requirements with regard to the impact of packaging components on the safety of final product apply equally to components used in the manufacturing process. This includes using silicone tubing at any stage of the process, whether as part of a medical device, component, delivery mechanism or fluid transfer that can potentially interact adversely with raw materials, process mix or finished product.
Silicone tubing also has to comply with the requirements of the USP Biological Reactivity Test data, including extraction/toxicological evaluation, limits on extractables, batch-to-batch monitoring of extractables and possibly extraction/toxicological evaluation. In the light of this research, there may be a good case for further studies to be undertaken in the context of whether non-post-cured platinum-cured silicone tubing fully meets the stringent safety requirements of the relevant regulatory bodies.
Some tubing manufacturers" documentation states that: "Post-cure of platinum-catalysed tubing is not necessary as there are no cure by-products". However, this research has placed a serious question mark over the use of non-post-cured platinum silicone in both validated and non-validated processes.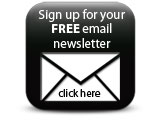 Pharmaceutical and biopharmaceutical manufacturers may now deem it advisable to err on the side of caution and opt for the precautionary principle - beginning with seeking detailed information from their tubing suppliers about the ability of their curing process to remove cytotoxic extractables.
Companies