Multinational BRCA gene datashare to improve cancer detection
The aim of the initiative is to help predict which individuals are at risk of cancer
Quest Diagnostics, a provider of diagnostic information services, and Inserm, the French National Institute of Health and Medical Research, has launched BRCA Share, a datashare initiative to provide organisations around the world with open access to BRCA1 and BRCA2 genetic data.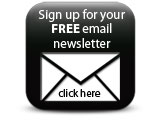 The programme's goal is to accelerate research on BRCA gene mutations, and to improve the ability of clinical laboratory diagnostics to predict which individuals are at risk of developing hereditary breast and ovarian cancers.
Laboratory Corporation of America Holdings, a health diagnostics company, is the first participant in the initiative, which is structured as a user group.
BRCA Share builds on Inserm, Inserm Transfert, the French UNICANCER Genetic Group (UGG) and associated University Hospital Centers' (CHUs) established BRCA gene data curation process and existing BRCA data in Inserm's Universal Mutation Database, generated by 16 UGG member entities that perform BRCA testing in France, including Curie Institute, Paris, where curation of the database is performed.
Members will pool patient data on BRCA1 and BRCA2. Although several cancer causing mutations of BRCA1 and BRCA2 genes are established, there are instances when a patient receives an indeterminate test result because of a gene variant of uncertain significance (VUS). Greater insight into the cancer risk of VUS will lead to improvements in risk-assessment for certain cancers.
'BRCA Share is a new model for public and private collaboration in an age of scientific openness and genomics discovery,' said Steve Rusckowski, president and CEO, Quest Diagnostics.
Companies