Mylan to acquire Agila for US$1.6bn cash
Deal will create a leading global injectables platform
Mylan has signed a definitive agreement to acquire Indian company Agila Specialties, a Bangalor-based developer, manufacturer and marketer of high-quality generic injectable products, from Strides Arcolab for US$1.6bn in cash. The acquisition of Agila will create a global injectables leader, significantly expanding Mylan's global injectables platform and providing entry into new high-growth geographic markets. The transaction has been unanimously approved by Mylan's board of directors and is expected to close in the fourth quarter of 2013, subject to regulatory approvals and certain closing conditions.
'The addition of Agila to our existing injectables platform will immediately create a new, powerful global leader in this fast-growing, attractive market segment and accelerate our target of becoming a top-three global player in injectables,' said .Mylan CEO Heather Bresch. 'Agila's broad product portfolio and pipeline, which is very complementary to Mylan's, is the result of best-in-class research and development and an industry-leading track record of securing product approvals.
'Importantly, Agila will bring us one of the most state-of-the-art, high quality injectables manufacturing platforms in the industry. Our significantly expanded manufacturing capacity will allow us to vertically integrate our injectables platform and fast-track our ability to pursue additional product opportunities and partnerships to facilitate long-term growth.'
Agila will bring us one of the most state-of-the-art, high quality injectables manufacturing platforms in the industry
Mylan President Rajiv Malik added, 'Agila will bring Mylan one of the deepest and broadest global injectables portfolios in the industry; together we will have more than 700 marketed injectables products and a global pipeline of more than 350 injectables products pending approval.
'In addition, Agila will further expand Mylan's geographic footprint, providing us with entry into key growth markets, such as Brazil.'
Agila currently produces products across nine high-quality manufacturing facilities in India, Brazil and Poland, eight of which have been approved by the FDA. Its manufacturing capabilities include vials, pre-filled syringes, ampoules, lyophilisation, cytotoxics, and antibiotics. Agila's manufacturing base represents one of the largest steriles capacity in India and one of the largest lyophilisation capacities in the world.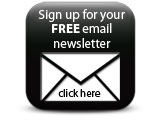 Mylan will pay Strides Arcolab $1.6bn in cash. The agreement also provides for up to an additional $250m in potential payments subject to the satisfaction of certain conditions by Strides.
Companies