Nanoform appoints new Director to oversee Project Management
Miguel Cansado will be responsible for defining the project governance model
Miguel Cansado, new Director of Project Management
Nanoform, a drug enabling nanotechnology company, will appoint Miguel Cansado as its Director of Project Management. The newly created role will help Nanoform continue to deliver world-class nanonisation services to global partners.
Miguel Cansado will be responsible for defining the project governance model. He will lead a team of talented project managers that support and monitor the progress of each nanonisation programme. His work will ensure the successful delivery of enhanced API nanoparticles with improved solubility and bioavailability.
Miguel Cansado has over 20 years' experience in the pharmaceutical industry, applying his background in biotechnology, analytical chemistry and GMP in API and drug product projects. He has substantial expertise in the delivery of large contract manufacturing projects to market through his previous role as Senior Project Manager at Hovione, a well-recognised particle engineering contract development and manufacturing company. Miguel holds a PMP certification from the Project Management Institute and is a member of the PMI Portugal Chapter Board of Directors.
The new appointment coincides with the ongoing construction of Nanoform's GMP manufacturing plant. The combination of increased capacity and strengthened project and programme management organisation will enable Nanoform to achieve its aim of doubling the number of drug compounds that reach clinical trials.
Edward Hæggström, CEO of Nanoform, said: "Miguel's exceptional experience in the provision of large-scale manufacturing projects will be integral to achieving our ambitions in the next few years. I am delighted to welcome him to the company as a member of the senior leadership team."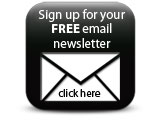 Cansado said: "I am very pleased to be joining Nanoform at such an exciting time, as the company matures into a larger organisation that still retains exceptional agility. I look forward to helping our partners solve their complex drug development problems to produce outstanding new therapies."
Featured Companies