Nanoform expands global commercial team with US appointments
Left: Eric Peter, Right: Sergie Letser
Nanoform Finland Plc ("Nanoform"), an innovative nanoparticle medicine enabling company, has appointed Eric Peter and Sergie Letser to drive the company's business development in the US.
The expansion to Nanoform's commercial team will give the company a strengthened presence in the US market and enable a continued rate of rapid global growth.
Eric Peter will utilise his significant business development and technical sales expertise gained through more than 25 years' experience in the pharmaceutical industry. This includes ten years' experience dedicated towards addressing poor solubility and permeability issues surrounding many new drug product candidates entering the clinical development phase.
Eric has a proven track record of negotiating complex agreements and contracts to a successful conclusion, having effectively led commercial development for Patheon Inc and the US division of global pharma and particle engineering company, Hovione LLC.
Pharma BD professional, Sergie Letser, will also leverage his broad experience in pharmaceutical development and manufacturing to strengthen Nanoform's commercial organisation.
Sergie has substantial expertise in lead generation and contract negotiation, having been responsible for driving US business development activities at world-class pharma organisations, including Porton Pharma Solutions, Ltd, Johnson Matthey and Cambridge Major Laboratories.
The two US-based appointments follow the establishment of Nanoform USA Inc., a wholly owned subsidiary in the US earlier this year, and the successful launch of an Initial Public Offering (IPO) on the Nasdaq First North Premier Growth Markets in Finland & Sweden.
By strengthening its commercial organisation in the US, Nanoform will be well positioned to continue accelerating the growth of its award-winning CESS® nanoparticle engineering platform to major Pharma and Biotech companies in the US and around the world.
Eric Peter said: "I am thrilled to be joining such a vibrant team that is dedicated to revolutionising pharmaceutical development. I look forward to introducing Nanoform's award-winning technology to partners in the US and working with them to solve their complex formulation challenges."
Sergie Letser commented: "Nanoform has developed an outstanding technology that will enable pharmaceutical and biotechnology companies to significantly increase the solubility and bioavailability of their drugs. I anticipate exciting times ahead, working with the rest of the commercial development team to bring next-generation pharmaceutical products to the market."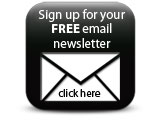 Christian Jones, Nanoform CCO, said: "It gives me great pleasure to welcome Eric and Sergie to Nanoform. Their combined commercial development expertise will be invaluable as we continue to increase the traction of our proprietary nanoparticle engineering technology in the US and enable more patients around the world to benefit from enhanced medicines."
Featured Companies