Nanoform signs world-leading sparse data AI expert
Professor Jukka Corander
Nanoform, an innovative drug enabling nanotechnology company, has announced the appointment of Professor Jukka Corander as Head of AI. Professor Corander will be working closely with Nanoform to apply sparse data AI to enhance Nanoform's proprietary STARMAP nanonisation technology.
Professor Corander is a world-leading expert in AI, employing state-of-the-art machine learning techniques to create simulation-based models from sparse data. He is currently Professor of Biostatistics at the University of Oslo, Norway and Professor of Statistics at the University of Helsinki, Finland. His recent work with the Wellcome Sanger Institute Cambridge, UK includes the application of statistical machine learning and Bayesian inference algorithms on biological data.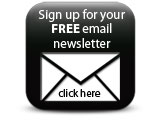 Edward Hæggström, CEO of Nanoform, said: "We are delighted to be working with Professor Jukka Corander on this innovative application of AI. The ability to predict nanonisation success will help our partners swiftly progress through early drug development stages with confidence."
Featured Companies