Nanoform strengthens GMP capabilities with Head of Manufacturing appointment
Dr David Rowe
Nanoform has appointed Dr David Rowe as its Head of Manufacturing, a new role created to strengthen the company's GMP capabilities to efficiently deliver commercial APIs for global partners.
Dr Rowe will be responsible for leading the manufacturing organisation and for implementing the production criteria to guarantee best-in-class performance when producing nanonised APIs.
Working as Head of Manufacturing, Dr Rowe will also ensure that efficient management systems are used to facilitate the fast delivery of project objectives for our customers.
David Rowe said: "I am thrilled to be joining Nanoform. The company's technical and academic pedigree is outstanding and has led to the development of a ground-breaking nanonisation technology. I anticipate exciting times ahead and look forward to working with our partners to deliver innovative API physical properties that will benefit patients worldwide."
Dr Rowe has extensive experience within the pharmaceutical industry, particularly in the field of particle engineering, from various technical and managerial roles within GlaxoSmithKline and Zeneca FCMO, to name but a few.
Prior to joining Nanoform, Dr Rowe served as Particle Size Reduction Lead for GlaxoSmithKline, where he was responsible for ensuring the efficient commercial manufacturability of new drug products developed through particle engineering.
The employment of a Head of Manufacturing coincides with the construction progress of Nanoform's GMP manufacturing plant. The Finnish company said it aims to significantly increase the number of drug compounds that reach clinical trials.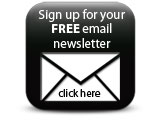 Edward Hæggström, Nanoform CEO, said: "It gives me great pleasure to welcome David as a Director of the company and part of the senior leadership team. His deep knowledge of particle engineering platforms and experience with industrial-scale production will be extremely valuable as we continue to expand our manufacturing capacity."
Featured Companies