Nanomedicine market expected to reach US$177.60bn globally by 2019, says new report
New applications and technologies are driving the market forward
The market for nanomedicines, which includes treatments for neurology, cardiovascular, anti-inflammatory, anti-infective and oncology, will grow to US$177.60bn globally by 2019, up from $78.54bn in 2012, according to a new report published by Transparency Market Research.
The report, Nanomedicine Market – Global Industry Analysis, Size, Share,Growth, Trends and Forecast, 2013–2019, says new applications and technology will be one of the major growth factors for the market. In addition, more funding aimed at boosting nanomedicine research by governments and private institutions will speed up commercialisation of new products and drive the market forward. Other driving factors include increasing geriatric populations, high unmet medical needs and rising worldwide incidences of chronic diseases.
Oncology applications dominated the global nanomedicine market in 2012, with a market share of around 38%, owing to a high number of commercialised products in this segment. The development of nanomedicine products enabling drugs crossing the blood brain barrier and targeting the tumours in the brain and at other sites in the body will prove to be a significant future growth driver for this market, says the report.
But the global cardiovascular market for nanomedicine is the fastest-growing segment. Large patient prevalence coupled with rising demand for nanotechnology enabled drugs and devices are contributing to its high growth rate.
North America dominated the nanomedicine market in 2012 and is expected to maintain this position until 2019. However, the Asia-Pacific market is estimated to grow at a faster pace (CAGR of 14.6% from 2013 to 2019). Europe is also expected to grow at a relatively higher rate than North America owing its constantly improving regulatory framework and the presence of an extensive product pipeline portfolio, says the report.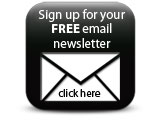 Some of the key players in the global nanomedicine market, says Transparency Market Research, include GE Healthcare, Merck & Co, Abbott Laboratories, Pfizer, Nanosphere, Mallinckrodt, Teva Pharmaceutical Industries, Sigma-Tau Pharmaceuticals, Celgene, Novavax, Life Technologies, MagArray, Gilead Sciences, and others.