NeoPhore appoints cancer researchers and clinicians to advisory board
NeoPhore, a cancer immuno-oncology company announced the formation of its Scientific Advisory Board, featuring internationally-renowned experts in the fields of cancer genetics, translational clinical oncology and immuno-oncology.
The NeoPhore Scientific Advisory Board will be chaired by NeoPhore Scientific Founder Professor Alberto Bardelli, Department of Oncology at the University of Torino and deputy Director of the Candiolo Cancer Institute-IRCCS, Torino, Italy.
In addition to his role in founding NeoPhore, Professor Bardelli co-founded Horizon Discovery and he is also the President Elect of the European Association for Cancer Research (EACR).
Professor Bardelli's ground-breaking mechanistic insights into dynamic neo antigen evolution and cancer immunology were recently featured as a research manuscript published in the journal Nature.
The other members of the NeoPhore advisory board are:
Luis Alberto Diaz Jr: an internationally recognised physician-scientist and Head of the Division of Solid Tumor Oncology at Memorial Sloan Kettering Hospital. Dr Diaz directed clinical studies used for FDA approval of the PD-1 checkpoint inhibitor Keytruda (pembrolizumab) as indicated for any cancer with defective DNA mismatch repair
Bert Vogelstein: a landmark figure in cancer research, Clayton Professor of Oncology and Pathology and Co-Director of the Ludwig Cancer at the Johns Hopkins Kimmel Cancer Center and Founder of Papgene
Ken Kinzler: a pioneer of cancer genetics and genomics and Professor of Oncology and Co-Director of the Ludwig Center at the Johns Hopkins Kimmel Cancer Center
Ashok Venkitaraman: an international leader in cancer biology, the Ursula Zoellner Professor of Cancer Research at the University of Cambridge and the Director of the Medical Research Council (MRC) Cancer Unit.
Professor Alberto Bardelli, said: "We are very pleased to have attracted such a prestigious group of cancer researchers and clinicians to our Scientific Advisory Board."
"The high level of mechanistic and clinical validation behind NeoPhore's therapeutic approach is based upon the SAB member's breakthrough cancer genetics research and its translation into cancer clinical care. Our advisors offer unprecedented expertise and insight into mismatch repair, neoantigen evolution and cancer immunology, which will be invaluable as we develop novel small-molecule drugs to stimulate immunity in diverse cancers."
NeoPhore, a spin-out from PhoreMost with financing from Sixth Element Capital, is focused on the discovery and development of novel small molecule therapies to treat cancer through stimulation of the immune system.
NeoPhore's drugs are designed to revive sensitivity and create lasting efficacy in non-immunogenic and immunogenic cancer types, particularly in combination with immune checkpoint drugs.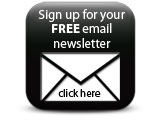 Their mechanism and activity is differentiated from many competing strategies for combination immune-oncology therapy: NeoPhore's drugs are first-in-class inhibitors of mismatch DNA-repair, which clinical, genetic and laboratory evidence suggests is a fundamental approach to enhance cancer immunity.
Companies