Neoantigen specialist Frame enters mRNA cancer vaccine collaboration with eTheRNA
Frame Therapeutics and eTheRNA immunotherapies NV open a new research collaboration to develop mRNA cancer vaccines against immunogenic neoantigens
Frame Therapeutics, a new biotechnology company focused on the development of neoantigen-based cancer vaccines, has announced that they have forged a research collaboration with eTheRNA immunotherapies NV, a clinical-stage company developing vaccines and immunotherapies from its proprietary mRNA TriMix platform.
The collaboration aims to develop a new generation of off-the-shelf neoantigen cancer vaccines by combining each company's immunotherapy expertise and unique technologies.
Frame Therapeutics will contribute the discovery and development of the highly immunogenic frameshift neoantigens that are only expressed in specific tumour types and thus offer a new level of patient and tumour specificity. eTheRNA will apply its vaccination technology platform to elicit anti-tumour T-cell responses based by employing its clinically validated TriMix mRNA platform.
Ronald Plasterk, CEO of Frame Therapeutics, commented: "Our business is focused on discovery of new antigens for cancer vaccination. Our neoantigens form a good match with eTheRNA's TriMix technology. By combining the best content with the best vaccine platform we are confident to make a major step forward in cancer therapeutic vaccines."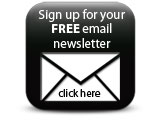 Steven Powell, CEO of eTheRNA immunotherapies, commented: "Frame Therapeutics' work with neoantigens is impressive and we see a natural fit with our TriMix platform. We look forward to studying the clinical potential of delivering neoantigens to tumors and opening a new chapter in cancer immunotherapy."
Companies