New Liquidator 96 maximises workflows
Offers fast, 96-well pipetting and no complex programming
Now available from Anachem, the Rainin 20µl Liquidator 96 is a great addition to the Liquidator 96 range of manual bench top pipetting systems. Accurate and efficient, it maximises your workflow, without the need for complicated programming or dedicated technician time. With its volume range of between 0.5μl and 20μl, this new Liquidator platform is now a viable option for many more low volume applications requiring superior accuracy and precision particularly in the areas of genomics and proteomics.
This incredibly fast system can improve efficiency in a wide variety of plate based applications. Using the Liquidator 96, a novice operator unfamiliar with the system can fill ten 96-well plates accurately and reproducibly with 100μl/well of solution from a single reservoir, using the same tips, in less than four minutes, which is equivalent to 20 seconds per plate.
Liquidator 96 has an incredibly small footprint of only 38cm wide x 33cm deep x 40cm high. It is completely mobile and fits anywhere on your bench or in a laminar flow cabinet. It operates just like a manual pipette so is immediately available for use by all researchers, without the need for specialist technical knowledge or even access to a power supply. The low forces required to load and eject the patented Liquidator LTS tips makes it comfortable to use all day long.
Many applications can now be considered operationally feasible with the new 20µl Liquidator 96, especially PCR and qPCR. The system providing greater flexibility to every lab and enables a broader variety of throughput strategies that were not previously possible. All aspects of genomic, proteomic and glycomic research can now take advantage of the flexibility of the Liquidator 96 in a diverse range of applications.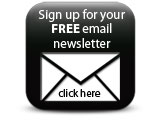 Find out how the Liquidator 96 can benefit your lab; contact us today at response@anachem.co.uk to arrange a demonstration in your lab or go online and watch the Liquidator 96 videos - www.anachem.co.uk/videos/liquidator.
Companies