New compressor to be unveiled at Hannover Messe
Gardner Denver will launches a new compressor, and showcases its portfolio of pressure, vacuum and blower solutions at stand B60 in hall 26.
On the 24–28 April at the Hannover Exhibition Grounds, visitors to will be able to learn about the company's latest compressed air technologies. Gardner Denver will also be highlighting the benefits of oil-free technology throughout the show.
The company will display its PureAir series, the associated PureCare maintenance programme and Robuschi's ROBOX screw system, as well as extensions to Elmo Rietschle's product range for heavy-duty and industrial applications. The exhibition will also see the official launch of iConn, for machine-to-machine connectivity.
PureAir compressors and PureCare maintenance
Certified to ISO 8573-1 Class Zero (2010) standards, Gardner Denver and CompAir's PureAir range is suitable for environments requiring assured air purity, such as food and beverage, pharmaceutical and electronics facilities.
The series comprises of a range of technologies, including oil-free water-injected rotary screw compressors, two-stage screw, scroll and centrifugal compressors, as well as piston compressors. This is supported by the service and maintenance programme, PureCare.
Robuschi's ROBOX screw
An oil-free compressor unit, the ROBOX screw from Robuschi is available in high-pressure, low-pressure and vacuum models. Visitors to the Hannover Messe exhibition will be able to see the ROBOX screw high-pressure 65/2P unit, featuring a HMI control panel that enables the user to remotely monitor the unit's performance.
The HMI control panel allows the user to check the machine's status, pressures and speeds, temperature, alarms and system trends, as well as monitoring when service or maintenance is due.
The ROBOX screw system is efficient, owing to its RSW rotors, which reduce the number of revolutions required to compress air, while delivering reduced noise levels courtesy of highly efficient internal compression, silencers and a noise-reducing enclosure.
Elmo Rietschle XD and IV models
The recently launched VLR claw vacuum pump will be presented in the new XD range, suitable for heavy-duty applications, while the rotary vane VC and screw VSI ranges now also offer IV models, designed for industrial vacuum applications.
Available with variable speed drive to optimise energy usage, new features include protective coating, low ultimate pressure and the ability to withstand high operating temperatures, plus wet and humid conditions.
Iconn
Connectivity is set to be a key focus in Gardner Denver's portfolio in the coming years, with the company's new iConn service offering insights to help operators monitor a system's performance in both real-time and remotely.
Accessible from smartphones, the browser-based system ensures users can proactively manage any potential issues that arise at all times, reducing associated downtime.
CompAir L series 30-45kW rotary screw compressor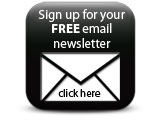 CompAir will also be launching a new 30-45kW, oil-lubricated rotary screw compressor for its L series. The new models offer improved efficiency and cost savings.
Companies