New industrial extrusion innovation centre opened
A new extrusion innovation centre — where companies can develop new products and processes, produce samples, or conduct feasibility trials — has been opened by Baker Perkins
It is a dedicated resource for chemical, plastics, pharmaceutical, packaging, coating and construction materials trials, particularly for companies exploring a change from batch to continuous processing.
Facilities in the new Innovation Centre include a Baker Perkins MPX24 Integra twin-screw extruder with integrated feeder, chill roll and flaking unit.
The hot-melt extrusion process available is appropriate for any application that involves mixing and thermal processing of a wide range of granules, pellets and powders.
Liquids, low-density materials and low-volume additives can all be injected into the mix.
These comprehensive facilities are located at Peterborough in the UK and can be used to source thorough data that enables smooth, uncomplicated commissioning of new equipment or development of new products.
A full set of analytical instruments are available check consistency and quality of the product.
Customers can work with their own raw materials and are guaranteed complete confidentiality working alongside Baker Perkins' technologists.
Baker Perkins supplies extrusion systems to the food and process industries throughout the world.
The MPX24 Integra extruder — popular for applications such as powder coatings and toners — is suited for research and small batch production applications.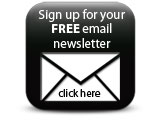 It delivers repeatable results that are accurately reproduced on production scale machines; the extruder geometry is exactly comparable, so recipes and settings scale up precisely.
Companies