New inhaler delivers more drug to the deep lung
High performance, easy to use dry powder inhaler does not depend on breath intake strength
The device features a unique palm-held form
Cambridge Consultants, a leading technology product design and development firm, has developed a new high efficiency, easy to use dry powder inhaler in collaboration with Sun Pharma Advanced Research Company (SPARC), one of India's leading pharmaceutical research companies. The inhaler has a uniform delivery profile that ensures the full intended metered dose of the drug is administered to the deep lung, regardless of the strength of the patient's intake of breath.
The device employs a novel de-agglomeration engine to separate the drug from the lactose carrier particles. Based on a highly efficient airway design, the patented drug separation mechanism has successfully completed clinical trials and demonstrated that it is capable of delivering significantly more of the drug to the deep lung than traditional inhalers. In practice, this will minimise side-effects from drug build-up in the back of the throat, reduce non-systemic load and wastage, and means almost 50% less active drug needs pre-loading into the device in comparison with a standard inhaler.
A numerical dose counter indicates at a glance how many more doses are left
This step change in inhaler technology results in a reliable and easy-to-use device, particularly for patients with impaired lung function or those using the inhaler during an asthma attack.
In addition to its novel drug delivery mechanism, the device integrates a number of user-friendly design features. These include a numerical dose counter to indicate at a glance how many more doses are left in the inhaler, a luminous feature to enable users to find the device in the dark and a small, pop-out 'Braille' button that activates when there are only a few doses remaining. The device gives audible and tactile feedback to indicate the delivery and completion of user steps. It also features a unique palm-held form, designed to house the complex dose carriage and delivery system discreetly yet remain comfortable to hold and use.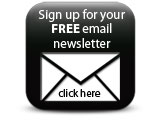 Cambridge Consultants and SPARC are now working together to prepare the device for manufacture and the commercial launch is expected in 2011.
The inhaler is reliable and easy to use